December Daily. These kind of projects are so tough for me cause I don't always feel like working on something on a daily basis. Or maybe I start with the best of intentions, but lose steam and abandon after a couple weeks.
So to avoid the disappointment in myself, I wasn't even going to make one of these Christmas albums. Christmas time has always kind of been a sad time for me anyway for some reason. Until this year at least. Seeing the kids get so excited about every little thing makes me want to make it as magical as possible for them.
And then I found a fun idea for an album cover + seeing all the inspiration online and I just couldn't help but make one too! Of course I haven't been working on it daily like I should but that's okay - it'll get finished in it's own time.
For the cover, I covered a chipboard AC album with die cut snowflakes and number stickers and then painted over them with white wall paint. Had to add a touch of green glitter as well.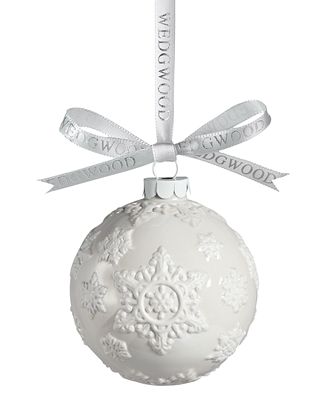 This is the inspirational ornament.
And the title page. This paper and the cover paper is some older Basic Grey (I have so much of their Christmas paper!) but most of the inside pages & embellies are Echo Park goodies I won from the sketch challenge at
The Paper Bakery
. Thank you so much Sarah - they were perfect for this project!
Will share the first week tomorrow!